Archive for May, 2013
Summer is finally upon us and with it comes wedding season! Are you a bride, groom or member of a wedding party? Chances are you will want to look incredible on that special day and nothing can complete that look like a dazzling white smile! Although the first hint of a smile is in the eyes, as soon as the lips part your teeth take center stage so let's be honest it really is the smile that lights up your face!
Here at the Dental Hygiene Group, we wanted to chare some tips to help you get your smile looking it's best for all those parties and pictures!
3-6 months before the event: Schedule a visit with your registered dental hygienist. This will help remove some of the surface stains and tartar. No matter how amazing your hygienist is, if it's been a while since your last cleaning this may take more than one appointment and you want to allow time for your gums and tissue to return to a healthy state before the big day.
3 months before the event: Cut out staining foods. The general rule is anything that will stain a white t-shirt may also stain your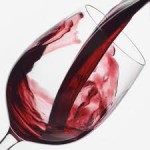 teeth. Try to switch from red wine to white and avoid foods such as dark berries, coffee, tea, beets, and tomatoes. This sounds a lot easier than it is so if you can't go without your morning coffee, try drinking it through a straw to help bypass the teeth.
1-2 weeks before the event: Schedule an appointment for your regular cleaning and add on professional teeth whitening. You see your registered dental hygienist every 3-6 months anyway right? So be sure to schedule this right before the big day! Adding the in-office whitening procedure at this visit makes it super convenient! You want to ensure that you whiten your teeth early enough to avoid sensitive teeth on the day of your event. But close enough to the event that they don't get stained again.
Did you know?
Pre-wedding whitening is a great gift. If you are a bride and are stumped as to how to thank your bridal party for their love and support be sure to contact the Dental Hygiene Group and ask about our group rates.
Day Before the event: Exfoliate your lips. Your lips frame your teeth and you don't want your lipstick to be flaking off. To exfoliate use a soft toothbrush or you can purchase an exfoliant and go to bed wearing a thick lip balm. This will help to ensure your lips are perfectly kissable when you finally say "I Do!"
Polish your teeth. Make sure your teeth are at their whitest by stopping in to the Dental Hygiene Group and having us polish your teeth. This will remove any stains or plaque that may have built up in the past few weeks and will also leave your teeth with that amazing smooth feeling for the entire day and night.
Day of the event: Choose your makeup carefully. Always opt for a lipstick that is red or pink with blue undertones. Avoid shades
that have orange undertones as the way these reflect off the teeth can make them appear more yellow. Also, avoid matte lipsticks. Byopting for one that is creamy, shimmery, or glossy, your smile will appear brighter due to the way in which the light reflects.
Most importantly: Relax and Smile!