Archive for November, 2013
November 25, 2013 @ 1:15 pm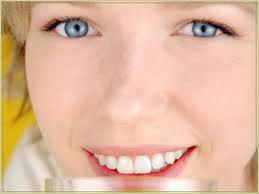 Some of us tend to trivialize the importance of taking care of our oral health. Most of us brush our teeth twice a day, some floss, some don't. The question is, is it really enough?
Dental Hygienists are an important part of the health-care system. They are there to help you take good care of your teeth, oral hygiene and oral health.  Your hygienist isn't only there to do the professional teeth cleaning, but will also examine your oral health and will educate you on the best ways to take care of your oral health at home.
Even with a diligent brushing and flossing routine at home, there is always some of the plaque that will stay on your teeth, which can eventually turn into tarter (hardened plaque) and will be threatening to your oral health.
A professional teeth cleaning is a procedure that will remove the plaque that your toothbrush and floss can't get rid of as well of the tarter. The process includes, inter alia, tooth scaling (the removal of the plaque or tarter) and tooth polishing (stain removal & also makes it difficult for the plaque to accumulate on the tooth surface).
Top 6 Reasons Why to Get Professional Cleaning from a Dental Hygienist:
preventing gum disease,

have a brighter and whiter smile,

prevent bad breath,

detect dental problems early

prevent oral cancer,

educate yourself about oral hygiene and health & many more.
Did you know that on top of all those great benefits, there is also a connection between oral and overall health? According to recent studies, there is a link between strokes, heart attacks and gum diseases resulting from poor oral hygiene.
Also, since a high percentage of health conditions have an oral component some of which are; swollen or bleeding gums, metallic taste, bad breath, ulcers and several other changes in the oral health. Since most people have regular oral care, your hygienist may be the first to notice health problems at its early stages.
To help maintaining a healthy oral hygiene, in general, it is recommended to get a dental cleaning every six month. Although, depending on your oral health condition, your hygienist will advise you on how often you need your dental cleaning.
Remember that your dental hygienist is always there to give you tips on how to manage a good dental hygiene.  Ask for advice and information on how to maintain the health of your teeth specific to your condition.
Keep on smiling!
Remember that Dental Hygiene Group is one of the top boutique Dental Hygiene Clinics within the Toronto, Bloor West and Etobicoke area. Get in touch with us today to get started with your new-patient exam!