Archive for August, 2015
August 24, 2015 @ 2:59 pm
Heading off to college or university is a very exciting time. Focusing on school is of course the priority, but you are also learning how to balance life with work and managing not only your course load, but your health and home as well. For many this is the time where oral health problems arise for the first time.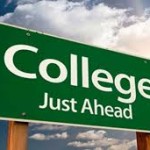 As a student you are facing many unique challenges that can affect your oral health:
Home care – pulling all-nighters to study or staying up late simply because you can is the norm. No matter the reason it's still important to brush two times per day for a recommended two minute time period, and to incorporate flossing or inter-dental aides at least once a day.  Electric toothbrushes that have a timer are great tools to invest in.
Diet – While things such as energy drinks may offer a caffeine jolt they also contain citric acid, which strips enamel off the teeth. Avoiding these drinks is best for preserving dental health but coffee is a better choice (less than 4 cups a day) if a pick-me-up is needed. Late night snacking is also a crime many students are guilty of, falling asleep without brushing your teeth means the sugars and acids in your late night snack have all night to eat away at the enamel on your teeth. Leftover food particles are also the perfect breeding ground for gingivitis causing bacteria, which also causes bad breath.
Stress – Getting A's across the board isn't easy. The stress to make the grade, in addition to sleep deprivation from studying, can show on one's teeth as a result of grinding and clenching. Making sleep (7 to 8 hours a night) and exercise (at least 30 minutes a day) a priority will help college students deal with stress in a productive way. If a student has jaw pain (as a result of grinding and/or clenching) they should see a dental professional immediately.
Alcohol consumption – Many alcoholic beverages are very high in sugar, and when mixed with juice or soda become highly acidic which can wreak havoc on tooth enamel. College students may also notice an increase in teeth staining due to increased consumption of certain alcoholic beverages such as red wine.
Missing regular Dental Hygiene appointments – It's easy to forget or blame parents for not scheduling your appointments but remember that as a college student you are well on your way to being a full fledged adult. With that comes the responsibility of learning to balance academics, with social and personal life to ensure dental, and overall, wellness for years to come.
Most universities and colleges offer a student insurance plan that will cover preventative care with a dental hygienist. Prevention is definitely the best medicine as waiting can create the need to have major restorative work that may not be covered under the plan and can interfere with your studies due to pain and lengthy appointments.
We are here to help. If you have any questions or would like to come for an appointment call or book online.
416.799.8344                                     http://dentalhygienegroup.fullslate.com/