Frequently Asked Questions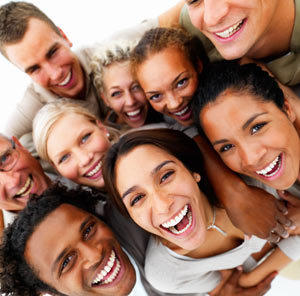 If you are new to Independent Dental Hygiene Clinics, we understand that you might have some questions. We are confident that we have the answers to your inquiries.
Below are the answers to the questions that are most commonly asked about Dental Hygiene treatment. Should you have additional questions please feel free to contact us.
Question:
What is a Registered Dental Hygienist?
Answer:
Dental hygienists are primary health care providers whose area of expertise focus on preventive education and treatment surrounding oral health care and health promotion.
They must be in good standing with the College of Dental Hygienists' of Ontario in order to practice in the province. To verify if your dental hygienist is registered, please visit: http://www.cdho.org, look under find a dental hygienist. If you do not find the name, call the college directly at 1-800-268-2346.
Question:
Are dental hygienists allowed to work without a dentist?
Answer:
YES! Now you have a choice!
In 2007 the laws in Ontario changed to reflect the importance of increasing access of care to the residents of the province.
With this change, Registered Dental Hygienists may provide their services in settings other than a dental office. They may choose to have their own office or travel to their client's place of residence.
Regardless of what setting Dental Hygienists choose they must practice according to the:
CDHO Code of Ethics
College Standards of Practice
Dental Hygiene Act, 1991
Regulated Health Professions Act, 1991
Question:
Why should you choose Dental Hygiene Group for your cleanings?
Answer:
At DHG we strive to provide quality customized service in a relaxing environment.
Our new client assessment appointments are booked for 1 hour. This allows us to get to know you and understand what your level of understanding is as well as what your goals are. It also gives ample time to develop a comprehensive treatment plan and answer any questions you may have. During this time we develop a treatment plan that is tailored specifically to you in order to help you achieve optimal oral health.
Although we stand behind our treatment recommendations, we believe in a no pressure approach. You have the right to decline treatment without being made to feel guilty about your decisions.
We would be proud to be a member of your oral health team. We value you as a client and offer loyalty and referral programs as a way to thank you for choosing us.
Question:
How often should I get my teeth cleaned?

Answer:
Frequency recommendations are client specific. As there are many factors that determine how often you should have your teeth cleaned, the recommendation can only be determined after your first examination with us.
Question:
Do I still need to see a dentist?

Answer:
At DHG our main focus is prevention, not repair.
Assessments are done at each of your appointments with your Dental Hygienist, if any concerns are observed these will be discussed with you and will be given the appropriate referral.
If you have a dentist that you trust we encourage you to continue to see them for your dental exams and any x-rays that they may suggest.
If you are looking for a dentist, we will gladly recommend one.
Working together is an important aspect of meeting all of your oral health needs.
Question:
Does my insurance cover me?

Answer:
Manulife, Sunlife and Great West Life are just a few of the insurance companies that accept dental hygiene service fees.We would be happy to contact your insurance provider to determine what services are covered, however, due to the privacy act, many insurance companies will only release that information to the insured (you). Therefore, you may want to contact your insurance carrier for clarification of coverage prior to your appointment.
For those without any coverage Dental Hygiene services may be tax deductible.
Question:
How much does it cost?

Answer:
As our treatments are client specific, the costs will vary.
We do not charge above the fee guide that has been determined by the ODHA. These fees are already set less than that of a dentist.
Click here to view the ODHA fee guide.
Question:
How do I book an appointment?

Answer:
To book an appointment with The Dental Hygiene Group you can call our office or use the online booking tool found at the top of this page.
Remember, if this is your first visit you must book for a new client exam so we can develop a plan that is suited to you!