Services
A healthy smile is a beautiful smile!
As oral health is directly related to your overall health, the Dental Hygiene Group uses your initial exam visit to set a course to achieve your goals. For some, this can include laser treatments and multiple cleaning visits; for others, this may simply be determining the frequency of maintenance visits. Whatever it may be together we can get there!
We do not set prices above the ODHA fee guide. The fees in this guide are already set 10-30% below those found in the traditional ODA fee guide. Full access to the ODHA fee guide can be found here: http://www.odha.on.ca/drupal/system/files/pdf/FG.2012%20revised_0.pdf
As our treatments are customized to your needs, it is impossible to give an accurate quote prior to your initial examination. Once your comprehensive examination is complete a more precise cost estimate can be laid out.
Service Menu
Comprehensive Dental Hygiene Exam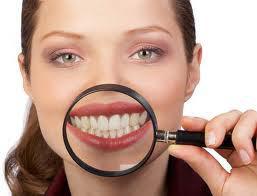 Approximately 1 hour of your time is required. At this visit your hygienist will:
review your medical and dental history,
complete charting
use probe to assess periodontal status
perform a visual oral cancer screening using a Velscope
assess current hygiene habits
use an intra-oral camera
By the completion of this appointment you will have a full understanding of your current oral state as well as a treatment plan drawn out that is specific to your needs.
Professional Cleaning
The standard length of time for this appointment is 1 hour, however this may vary based on the findings during your initial examination.
During this appointment your Dental Hygienist meticulously removes all hard and soft deposits both above and below the gumline by scaling. It is important to remove these deposits as they harbor bacteria that contribute to many diseases including gingivitis and periodontal disease.
For the best results this removal is done with the use of ultrasonic scalers as well as hand instrumentation.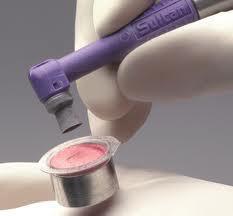 If you experience any sensitivity during your cleaning please inform your Dental Hygienist as there are products we can apply to help alleviate the discomfort.
Stain Removal
Most commonly performed in conjunction with your cleaning visit. This procedure is meant to remove granular stain that adheres to the tooth surface.​
Your Dental Hygienist does this with the use of a polishing cup and paste infused with pumice.
Professional Whitening
The DHG is proud to introduce Wicked White to our service menu. This system allows us to customize the amount of whitening agent each tooth receives, thereby creating a more even outcome with minimal to no sensitivity.
In-office whitening is suitable for almost anyone, however not everyone gets the same results. Fillings, crowns and veneers do not whiten beyond their original color.
Laser Gum Treatment
Laser treatment is used at DHG in many ways:
For bacterial reduction in order to treat gingivitis
In conjunction with cleanings to treat more advanced cases of periodontal disease
To increase healing of cold sores
To treat sensitivity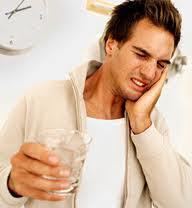 Desensitizing
There are many ways to treat teeth that are sensitive. The treatment options depend on the cause of the discomfort. Once it is determined what is causing the sensitivity options will be discussed. These could range from:
sensitivity toothpastes to use at home
fluoride varnishes applied in the office
in-office laser treatments
Custom Sports guards
After impressions are taken we send your models to a lab where the sportsguard is fabricated. There are a variety of colours and designs to choose from. Give us a week and we'll have you playing in style!
Sealants
This procedure is generally recommended for younger clients as a defense against decay.
Sealants are a painless procedure that requires no freezing. A thin resin material is placed in the pits of the chewing surface of the tooth.